Water Damage Cleanup Service Experts
Water Damage Restoration Pro has a team of highly trained specialists that are well prepared for any type of water damage restoration services. We are currently located in Studio City and have been in the business since 1999. This means that we have a wide range of experiences when it comes to emergency water removal and other related tasks. Our technicians are licensed and insured and are provided with continuing education and training in order to provide you with only the best services.
Emergency Water Removal and Repair Services
From excess flood and rain water to broken pipe, our specialists can attend to your every need and will provide you with the services that can best address your problems. We are truly aware that flooding can wreak havoc to your home and might even cause damages to your properties and some of your most precious belongings. What's worse is that these things could happen when you are least expecting it and the reaction time can be critical.
In order to minimize further damages, you should call us immediately so we could provide you with the necessary services. Our trained technicians can attend to your needs as soon as possible and they will arrive on the scene equipped with tools and other equipment that can get the job done faster and in a more efficient manner.
Our technicians are experts when it comes to dealing with water damage and other related services. When you call us for help, our technicians will provide you with the best advice on how to minimize the damages until such time that they arrive in your home.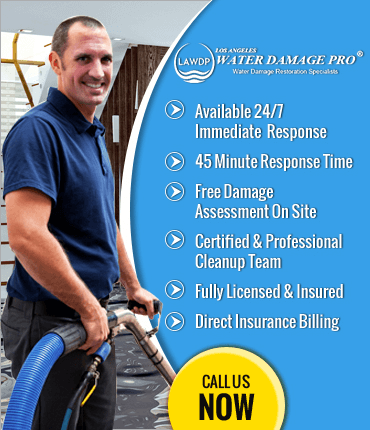 We Can Help With Any Damage
Fire Prevention, Mitigation and Restoration
Fire mitigation is an effort to reduce or minimize the loss of life and property in case of fire. This also means understanding the risks by taking the proper measures in managing fire accidents, such as obtaining insurance in order to fund any costs associated with fire.
We at Water Damage Restoration Pro can help with fire damage restoration. This process would require getting into your home property as soon as the authorities will declare it safe. While some homeowners would attempt to restore fire damages on their own, doing such is actually not recommended. Doing this can put your life at risk because you could end up inhaling the toxic gases or be smoldered with ash.
You can trust us when it comes to fire damage restoration services. Our team of specialists is equipped with the necessary safety equipment so they can get the job done right without putting their life at risk.
Water Damage Restoration Pro  came in, made their assessment, and helped coordinate all aspects of the project (lead/asbestos testing, lead abatement, plumber, actual drying of affected areas, contractor recommendations). They also worked directly with my insurance company, so I didn't need to worry about paying him up front.
We are here for you!
Water, Fire, Mold and Flood Damage Restoration services 24 hours a day, 365 days a year.